Nov 11th, 2007 by Vanessa Ferdinandus | No Comments »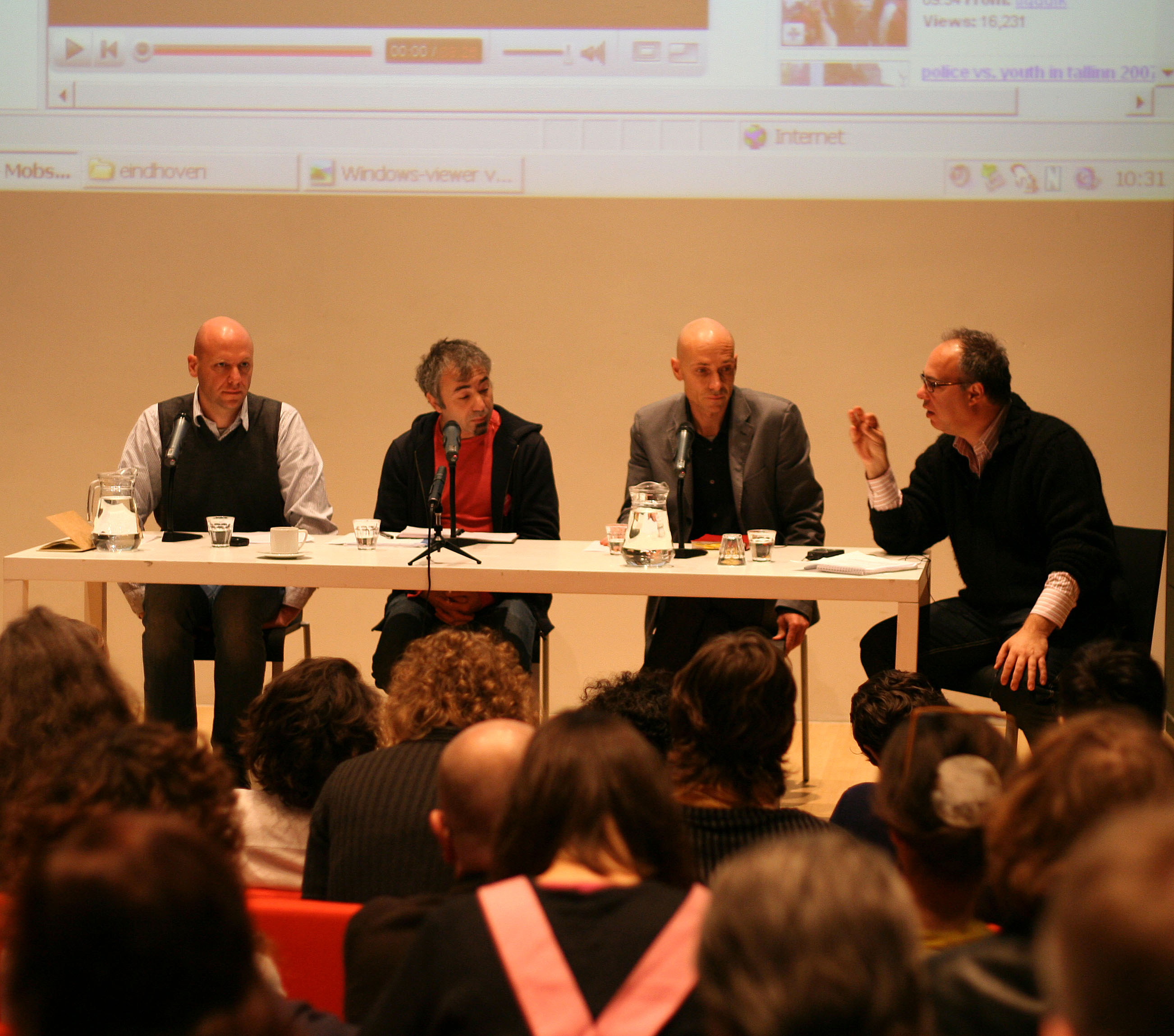 Sober room, black chairs and a white table. The speakers blend right in with their semi-formal outfits. Their stories and interactions are more colorful.
Charles Esche recaptures what was discussed in yesterday's panel, how it went and what will be (one of the) subjects today. The three speakers today: Grant Watson, Dmitry Vilensky and Shepherd Steiner talk about the inheritance of communism. Or so it started out.